Spoiler warning!
This page may contain details about a particular map and/or someone else's tips.
If you want to tackle the game unaided, click "Back" or a link to take you away from this page !
This key was reported by User:Martin2222 in 2020, who listed the following for Zimm:
"7 Coal, 5 Iron, 2 Gold (all accessible from beginning except one Coal, one Province with 4 Iron + 2 Coal)
"21 Hardforest, 10 Forest
"2 Cotton, 1 Wool ".
After a number of turns, part of the world looked like this: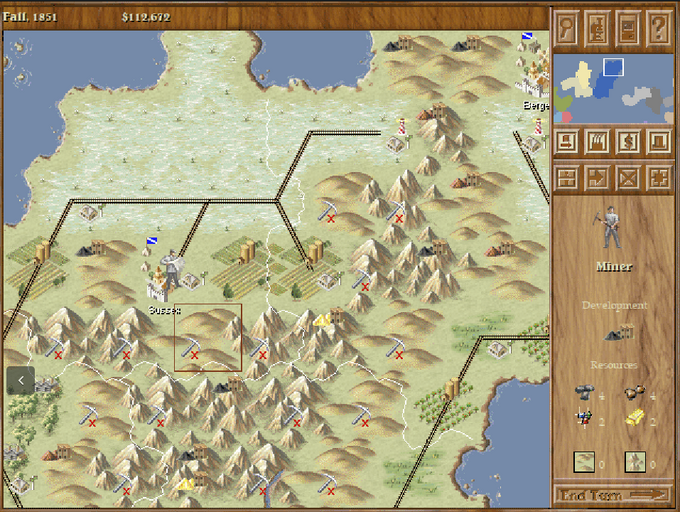 ---
---